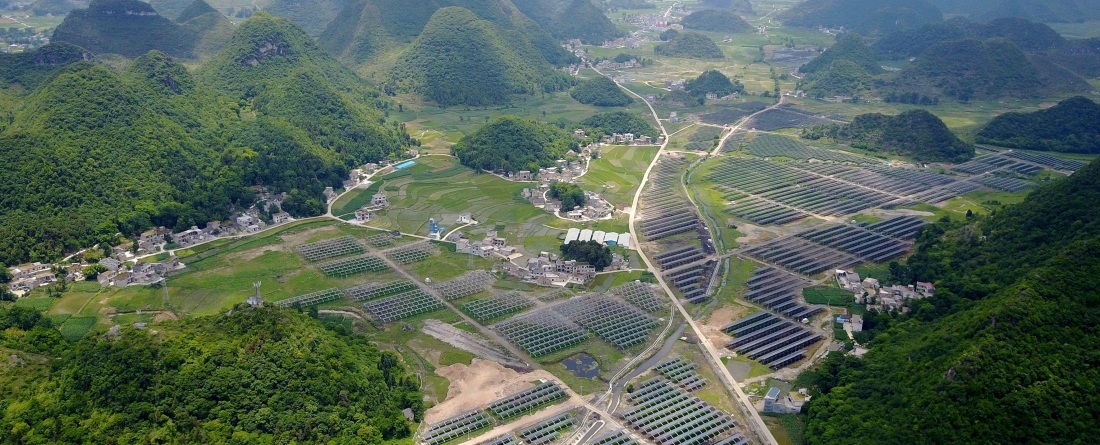 LAUNCHED AT COP27: NEW REPORTS
China's leadership is critical to advancing the global transition to a sustainable future. The China Program at CGS integrates scientific research, education, policy analysis, and stakeholder engagement to help understand and inform the development and deployment of China's climate, energy, and environment strategies across international, national, and local contexts. With our strengths in analysis and collaborative action for enhanced climate ambition, as well as strong connections with local partners, we provide thought leadership to identify and promote effective low-carbon pathways for China's sustainability transitions. 
High Ambition Coal Phase-out in China.

This project explores the feasibility of an accelerated coal retirement in China to meet the Paris goals. Based on a plant-by-plant assessment of multiple technical, economic, and environmental criteria, it illustrates what potential phaseout pathways are in support of the 

1.5 °C

goal. It also evaluates the economic, social, and grid stability impacts of the phaseout.

US-China Track 2 Dialogues.

CGS is supporting US-China research discussions on long-term strategies and co-benefits analysis.

Methane Mitigation and US-China Collaboration.

CGS conducts research on methane mitigation and actively engages with policy communities through multi-institutional collaboration globally. Most recently, CGS has led in-depth research on the roadmap for US-China methane collaboration under the U.S.-China Joint Glasgow Declaration with twenty US, Chinese, and international research institutes. This study provides a comprehensive analysis of challenges and opportunities for methane mitigation in the US and China, as well as opportunities for improving methane mitigation outcomes through collaborative activities and research. Specifically, it provides a comprehensive overview of the current methane emissions, policy frameworks, and mitigation opportunities in both countries. Building on new, multi-model analysis and the survey of recent literature, it provides a quantitative basis for methane mitigation potential in China and the US under carbon neutrality or net-zero pathways. It also sheds light on opportunities for collaboration between the two countries. 

Expert Dialogues on Energy, Environment, and Development.

CGS convenes academic researchers and policy experts from China and globally on Long Term Strategy planning and clean energy policy development in China, including deep decarbonization pathways and policy implications, the linkage between long-term strategy and near-term policy actions, and co-benefits of climate mitigation.

Green Banks.

This research focuses on innovative financing mechanisms that accelerate clean energy deployment at the national, provincial, and local levels. Building lessons learned from green banks in the U.S., it provides recommendations on developing green banks, a public-private partnership, within Chinese cities and provinces.

Energy Economics and Policy.

CGS researchers have ongoing collaborations with researchers in China to work on research projects related to Chinese energy policies. For example, a project collaborating with the State Grid Shanghai Electric Power Research Institute and Tongji University examines how behavioral interventions through special environmental events impact consumer electricity consumption behavior in Shanghai. A second project collaborating with Nanjing University of Information Science and Technology evaluates the impact of solar PV poverty alleviation programs in China. A third project collaborating with the Beijing Institute of Technology analyzes the association between government official attributes and city-level energy-saving performance. 

Global Coal Analysis and Policy for Decarbonization.

In partnership with Bloomberg Philanthropies, we generate a detailed plant-by-plant dataset of current and proposed coal power plants globally and assess implications and potential rapid retirement trajectories. Our current phase of work focuses on deep dives in China and India.

Location of manufacturing and innovation in global supply chains for clean energy.

CGS received grant funding from the National Science Foundation (NSF) in August 2018 for research on the drivers of and impacts on technological innovation from manufacturing relocation. Many high-technology and high-growth industries have seen major geographical shifts over the past two decades in which companies expand or move manufacturing or R&D operations along their supply chain to new countries. These manufacturing shifts raise issues - evident in recent US efforts to spur and incentivize local manufacturing and related trade wars with China. Consequently, questions for research emerge on the reasons for firms to alter or refocus their geographic manufacturing, R&D strategies, physical locations, and whether doing so changes the direction of innovation that such firms undertake. The impact of the internationalization of manufacturing and R&D along the supply chain on innovation is particularly important for clean energy technologies. Meeting climate and broader sustainable development goals requires balancing the need to accelerate innovation with economic competitiveness, especially for small manufacturing businesses.