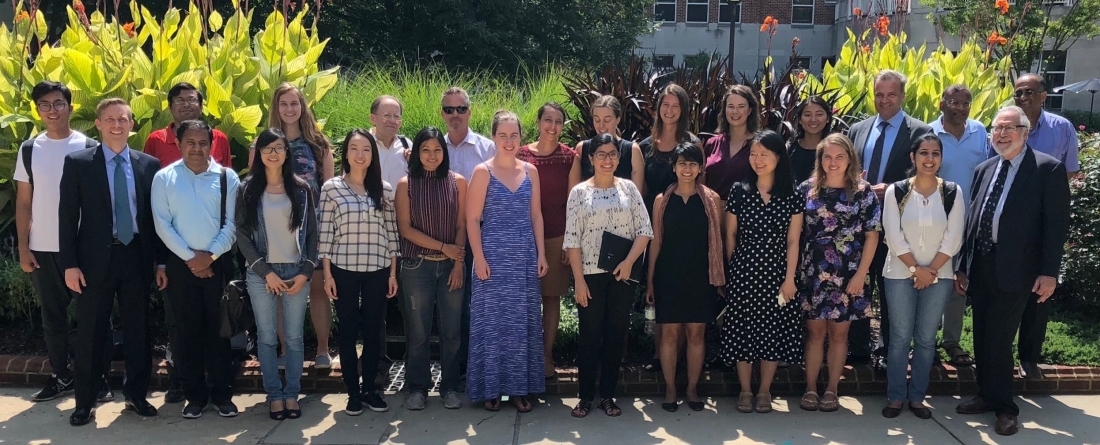 The Center for Global Sustainability (CGS) works to catalyze more effective action on climate and sustainability challenges by integrating collaborative engagement across diverse communities with our ability to generate high-quality analysis. Our deep team of scholar-practitioners has significant and diverse experience in implementing real policy and decision making at the highest levels, and simultaneously in leading field in research. CGS works to build global capacity for analysis to support climate ambition, to understand cleaner energy technology pathways, to enhance resilience to climate change, and to support new approaches to energy and climate finance. 
Available Positions
Location: Remote; College Park, MD 
Duration: Fall Semester 2021, 10 hours/week
Compensation: Starting at $17/hr  
Overview 
The Center for Global Sustainability (CGS, https://cgs.umd.edu/) in the University of Maryland (UMD) School of Public Policy seeks a candidate with strong written and communication skills, and motivation to apply those skills to support real-world efforts to address climate and sustainability issues. This position is a 10 hour per week internship with the potential for increased hours and an extension beyond the fall semester. 
Primary Responsibilities 
Engage with project leads bi-weekly, and as needed

Provide daily updates to the strategic engagement team 

Draft original tweets weekly 

Draft any communications materials, as needed, including but not limited to social media toolkit, press release, newsletters etc

Draft all website updates for the project pages

Support the strategic engagement team with any other tasks, as needed 
Qualifications 
Major in Communications, Public Relations, Digital Marketing, or related field, preferred

Experience with social media management

Experience using Canva for graphic design, preferred

Capable of meeting tight deadlines on a regular basis and working collegially with a small team 

Enthusiasm and flexibility as priorities change

Creativity and demonstrated interest in sustainability, climate change, energy, or other environmental topics
How to Apply: Applicants must send a resume and cover letter to skennedy@umd.edu with the subject line: First Name, Last Name: Project Engagement Internship
Priority Deadline: November 1, 2021