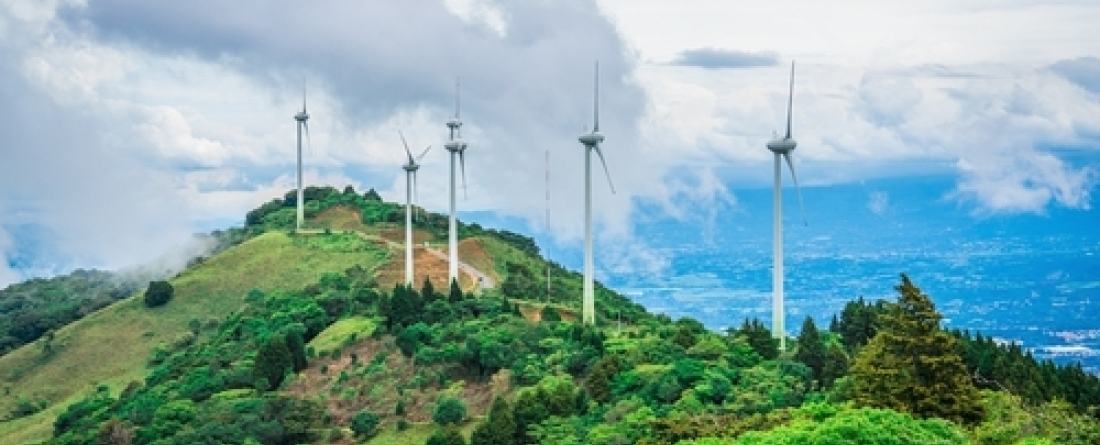 On the Road to Carbon Neutrality: Green Investment Needs in China
An Analysis of the Spatial and Temporal Distribution of Provincial Renewable Electricity Investment
DOWNLOAD THE REPORT
DOWNLOAD THE SUPPLEMENTARY INFORMATION
Lou, J., S. Yu, V. Adofoli. (2022) "On the Road to Carbon Neutrality: Green Investment Needs in China: An Analysis of the Spatial and Temporal Distribution of Provincial Renewable Electricity Investment." Center for Global Sustainability, University of Maryland, College Park, MD. 72 pp.
In recent years, China has set a number of historic and ambitious targets including a total installed wind and solar capacity of 1,200 GW by 2030, peaked CO2 emissions before 2030, and reach carbon neutrality before 2060. Such targets require the acceleration of deployed renewable energy in China at both the national and provincial levels. But how will China do this? This report identifies China's national and provincial green investment needs to achieve the carbon neutrality target from a comprehensive analytical framework.
This unique framework considers both market investment conditions and local renewable energy conditions. Our results indicate that average annual renewable electricity investment needs between 2020 and 2060 are $549 billion ($709 billion with CCS technologies), or 3.7 percent of China's annual GDP over that period. We identify the spatial and temporal distributions of the green investment needs among provinces with a discussion of the inequality issues that need to be recognized as a challenge to a harmonious development.