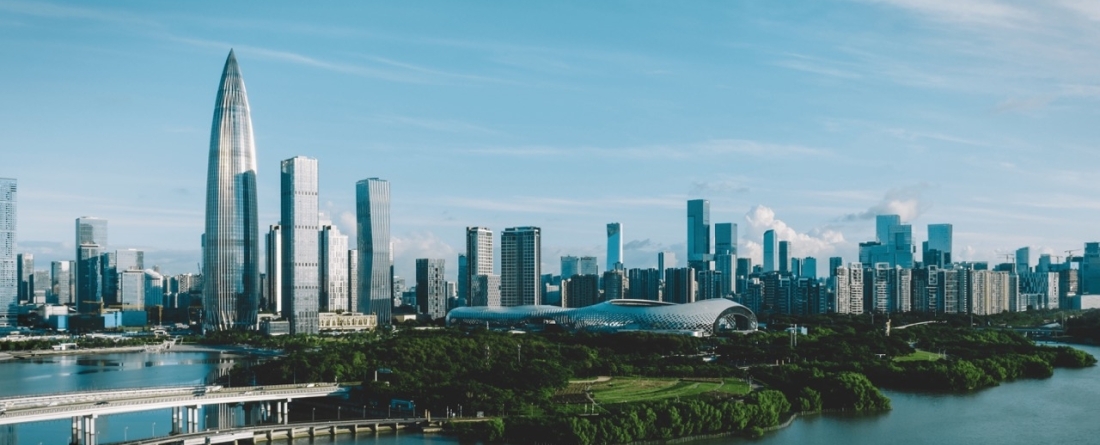 College Park, MD, March 10, 2023—Today, the Center for Global Sustainability (CGS) at the University of Maryland released the first assessment of provincial-level strategies and policy opportunities focusing on the co-benefits of air quality and climate mitigation under China's carbon neutrality in two provinces—Guangdong and Shandong. 
Two of China's key policy goals, achieving carbon neutrality before 2060 and improving air quality standards by 2035, present an opportunity for coordinated action that can deliver major reductions on both fronts. However, to achieve these goals, action must be taken in all provinces and sectors, which requires taking into account the regional variations that create province-specific challenges and opportunities for emissions reductions. 
To showcase the air quality co-benefits from climate change mitigation, the analysis conducted a deep dive into Guangdong and Shandong. These provinces have two of the highest populations and GDPs, but very different climates, energy structures, and population concentrations. Our analysis shows that different mitigation approaches are needed in different sectors and for different pollutants to address the variations between provinces.
"The pathways presented in this paper provide specific near-term and long-term strategies for reducing greenhouse gas and air pollutant emissions in Guangdong and Shandong while emphasizing the benefits of tackling these two issues together," says Ryna Cui, Research Director at CGS and head of the China Program. "Provincial pathways show different sectoral strategies to China's net-zero emissions –  Guangdong's transition requires significant reductions in the transportation and buildings sectors, while Shandong's pathway largely focuses on reducing emissions from the power and industry sectors."
This transition is not only important but critical to improving air quality in China. Currently, end-of-pipe control emissions policies are often the standard solution for reducing air pollutant emissions. But our analysis shows how the impact of end-of-pipe controls may eventually be exhausted and an energy transition can maximize the reduction potentials in local air pollution emissions.
"Overall, by 2040, more air pollution reduction can be achieved through climate mitigation compared to the scenario with just end-of-pipe controls," says Jenna Behrendt, Research Manager at CGS and one of the report's co-authors. "Beyond that, the largest long-term reductions in air pollutant emissions are achieved when climate mitigation and end-of-pipe controls are combined, highlighting each policy's importance in delivering maximum pollution reduction."
To achieve China's carbon neutrality and air quality goals, emissions reductions are needed across all sectors and pathways, but there are different underlying economic and energy structures within each province that determine the pathways to achieve deep decarbonization. 
Our analysis is a starting point for this research area. Future research is needed to understand which energy technology policy combinations can achieve the greatest air quality improvements, as well as expand this analysis and research into different provinces in China. Additionally, phase II of this research will evaluate air pollutant concentration and public health impacts from climate mitigation, which is critical for understanding the relationship between decarbonization and air quality co-benefits. 
Download the summary for policymakers here.