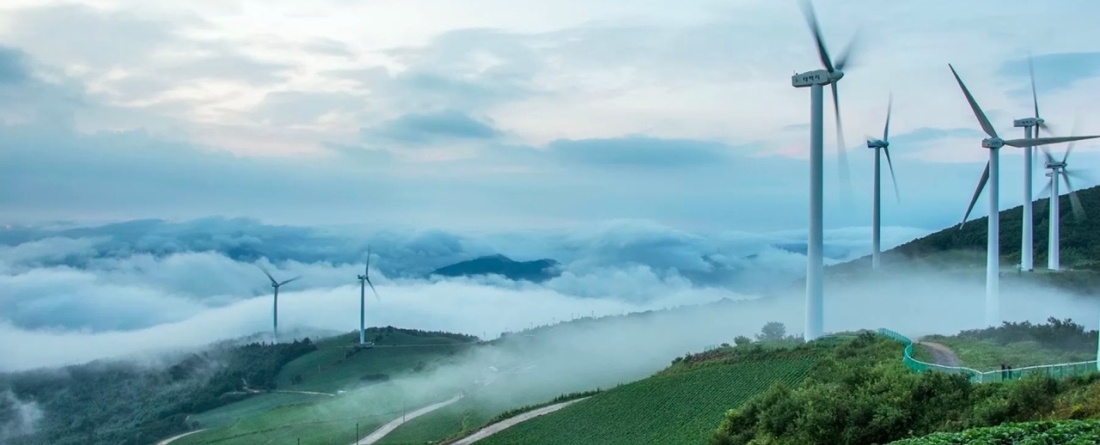 Today's new analysis by the Center for Global Sustainability (CGS) examines the impact of the Republic of Korea's recent 10th Electricity Basic Plan and Carbon Neutrality Plan on the country's trajectory toward meeting its ambitious climate goals. The analysis determines that these new energy and emissions targets—which updated several Nationally Determined Contribution (NDC) targets—are not aligned with global 1.5°C trajectories and threaten the pace of renewable energy investment and deployment needed to meet domestic and international commitments.
Using an integrated assessment model, the Global Change Analysis Model (GCAM), our analysis found that while their current NDC target is broadly consistent with the 1.5°C goal, their new emissions targets and updated energy plan may jeopardize their ambition set in the initial NDC target. Korea has an important role to play in the global climate goal with an NDC of 40% emissions reduction by 2030 from 2018 levels. While this emissions reduction target is aligned with the global 1.5°C goal, reduced renewable energy deployment and increased reliance on international offsets reduce Korea's ability to stay within the 1.5°C global target and increase the risks of irreversible climate impacts.
International offsets proposed in the new Carbon Neutrality Plan's 2030 emissions target account for around 5% of the total emissions reduction from 2018. Yet relying on offsets is unsustainable as the world has yet to see large-scale offset utilization, and there are increased concerns about equity across countries, potential burden-sharing of global emissions, and a growing reliance on offsets as solutions rather than addressing the transition head-on through renewables.
"We are in an important time period for rapidly increasing ambition to keep the world on track to the global 1.5°C pathway," said CGS Research Director Ryna Cui. "Korea's Electricity Basic Plan and Carbon Neutrality Plan are essential planning documents in this pivotal decade, but they need critical reconsiderations to ensure they are consistent with the NDC and a 1.5°C pathway."
Relying on offsets to meet climate goals diverts the inevitable transition to clean energy and places a higher burden on countries that cannot afford offsets. To meet their NDC without offsets, we determined that Korea would need to rapidly increase clean energy sources. However, the current Electricity Basic Plan renewable energy target is insufficient, falling short of the renewable energy deployment in the analysis.
"Our results suggest that by 2030, total carbon-free electricity generation needs to increase to 67% of total electricity generation, compared to the 54% goal in Korea's 10th Electricity Basic Plan," CGS Research Manager and report author Jenna Behrendt. "By shifting focus to increasing renewable energy rather than international offsets, Korea would prevent the high risk of dangerous overshoot from offsets and associated irreversible climate impacts."
The research shows that Korea's ambitious NDC is aligned with a global 1.5°C limit, but the high level of international offsets in their new plans threatens their ability to meet their NDC and stay within the global limit. Focusing on rapid power sector decarbonization through renewable energy deployment, rather than reliance on international offsets, can help ensure the NDC is met and Korea stays on track to the 1.5°C goal.
Download the policy brief to learn more.