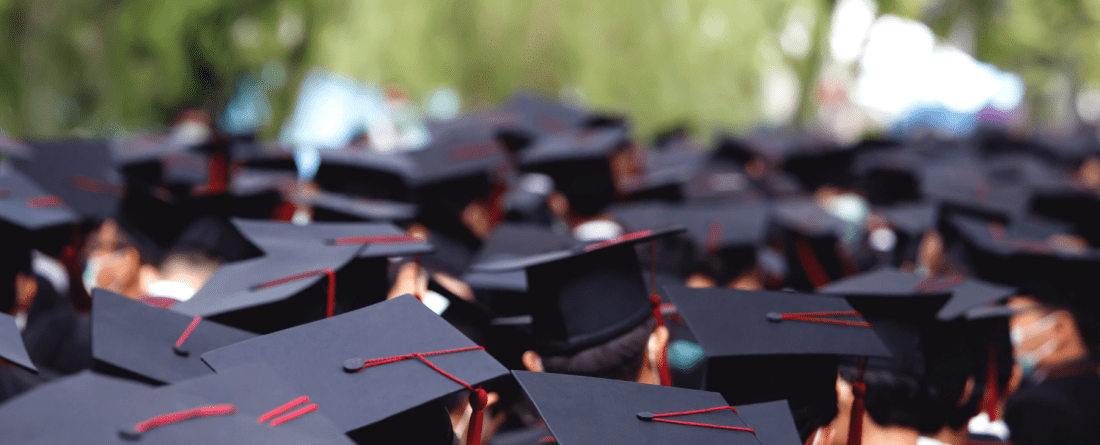 The Center of Global Sustainability (CGS) at the University of Maryland's School of Public Policy is proud to soon call the following five graduating students alumni! Thank you to all our graduates for your contributions to CGS's work. We wish you all the best in your careers and post-graduation experiences.
Allison Rossomondo
Allison is graduating with a Bachelor of Science in Environmental Science & Policy with a concentration in Marine & Coastal Management and a minor in General Business. This 2020-2021 academic school year, she was the Communications & Digital Engagement Intern at CGS where she supported Shannon Kennedy, Senior Manager of Strategic Engagement, in promoting the Center's research and increasing digital engagement through sharing CGS news & publications on social media platforms, newsletters, and the website. Her favorite piece of work with CGS is the blog article she wrote on Ambitious Climate Action Amidst the Global Pandemic.
After graduation, she is looking forward to working in the environmental field striving to make a positive difference in society through supporting sustainable initiatives.
Colin Olson
Colin is graduating with a Master's in Public Policy with an emphasis in energy policy and international development. As a Graduate Research Assistant at CGS, Colin researched international best practices on just transition policies in the coal sector, creating a policy tool and strategy framework for future consideration of the employment issues countries face in a coal phaseout.
After graduation, Colin will live in Denmark as a Fulbright Fellow studying and researching policy and technical barriers to renewable deployment in Copenhagen's district heating system.
Ella Clarke
Ella is graduating with a Master's in Public Policy with a focus on climate adaptation, resilience, and equity. As a graduate assistant with CGS, Ella worked on Global Environment Facility (GEF) projects focused on multi-stakeholder dialogue, nature-based solutions, and behavior change under supervision of Dr. Rosina Bierbaum, GEF STAP Chair. She also worked part-time as a Communications & Research Coordinator for New Climate Economy at the World Resources Institute, focused on messaging the benefits of green recovery from COVID-19 around the world.
As a Presidential Management Fellow, Ella will be working on climate adaptation and resilience at the US Department of Housing and Urban Development.
John O'Neill
John is graduating with a Master's in Public Policy with a specialization in Energy and Environmental Policy. As a graduate assistant with CGS, John researched building decarbonization policy, co-authored multiple America's Pledge/America's All In reports on subnational climate action, and analyzed medium-term to long-term emissions pathways for the U.S. using integrated assessment models. His favorite piece of work with CGS was Pathways to Building Sector Decarbonization, a deep-dive report on net-zero buildings for which he was the lead author. 
As a Presidential Management Fellow, John expects to begin his career in climate mitigation policy with the federal government following his graduation.
Kelly Peaks
Kelly is graduating with a Master's in Public Policy where she focused on environmental policy, more specifically, environmental justice and human rights issues. Since 2019, she has been a Graduate Assistant at CGS. She has had various responsibilities, including assisting Joanne Throwe and Dan Ness with their Maryland Resilience training, working with the Center's DEI work, providing operational assistance for the Global Sustainability Forums, and editing various publications. 
After graduation, she is looking forward to working for US Impact Investing Alliance as an operations assistant.