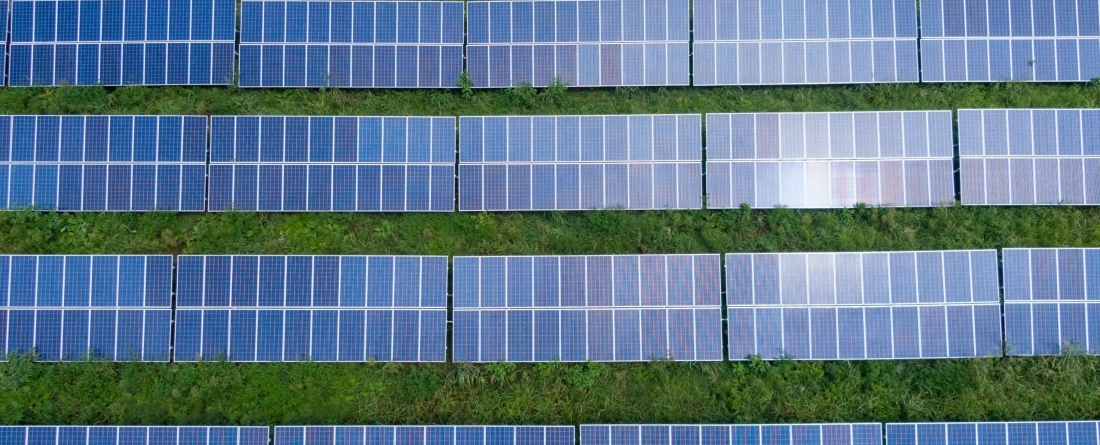 A reaction to the Inflation Reduction Act (IRA) of 2022 from Nathan Hultman, director, Center for Global Sustainability (CGS) and the America Is All In analytical team. The America Is All In analytical team is comprised of the Center for Global Sustainability (CGS) at the University of Maryland, RMI, and World Resources Institute. Check out previous reports and analyses. 
The breaking legislative deal reached by Senator Joe Manchin and Majority Leader Chuck Schumer, if passed successfully and signed into law, would be a major step forward for U.S. climate policy. 

Based on our preliminary analysis, the Inflation Reduction Act (IRA) of 2022 would move us closer to our goal of cutting emissions 50-52% by 2030, but it's critical that—to close the gap—cities, states, tribes, cultural and other institutions, businesses and federal agencies spend these funds and implement projects in climate-forward ways.

Last year, All In published a policy blueprint to achieve those emissions reductions. Blueprint 2030's ambitious and feasible policy platform to reach 50-52% emissions reductions by 2030 highlights comprehensive federal legislation, clean technology, and energy efficiency investments, a transition to 100% clean vehicle sales through investment into electric vehicle deployment, electrification, and more as major components to success. Our recent U.S. transportation report included a number of regulations, tax credits, and incentives from all-of-society to achieve at least 34% reductions, from just that sector, over the next 8 years. 

The climate policies in the IRA of 2022 are substantially similar to what we had included in our earlier assessments of comprehensive and feasible pathways for the United States. Upon a preliminary analysis, crucial provisions in line with our earlier analyses include a $7500 EV tax credit for new cars, extended renewable credits for clean energy, and an expanded 45Q tax credit. The methane fee of $1500/1CH4 is a critical element of our upcoming analysis detailing how the U.S. can achieve at least 30% methane emissions reductions by 2030 from 2005 levels.

Other highlights include $1.5B for the oil and gas industry to reduce methane, $27B for green banks to invest in clean energy technologies and infrastructure, over $20B to support climate-smart agriculture practices, and $9B for consumer home energy rebate programs. Additional supportive policies include a $10B investment tax credit for clean energy manufacturing; 3B for climate justice block grants; $3B to reduce air pollution at ports; and $4000 tax credit for used EVs.

Taken together, these provisions will be the largest ever investments from the United States in clean energy and climate. However, as we have expected, even more will be needed to reach the ambitious U.S. 2030 target. For instance, an expanded and extended tax credit for carbon capture, utilization, and storage (CCUS) will need additional support from regulatory actions to accelerate gas retirement and mandate CCUS for new gas builds.

Additional regulatory actions or incentives will also be needed to accelerate the electrification of medium and heavy-duty vehicles. Additional actions may be necessary from a combination of federal and non-federal actors to achieve further reductions from the power sector. The bill also contains provisions that would ease permitting for clean energy in a way that stipulates new leasing for oil and fossil gas. Because the bill was sealed with a promise to revisit this permitting in a separate process this fall, it remains unclear what the emissions impacts of these tradeoffs might be.

After a thorough review of the bill, we'll be able to decipher a clearer picture of its emissions impact, but clearly, this hard-fought and long-sought legislation is a major step toward reaching U.S. climate goals. Additional actions from the federal government—including the executive branch—and accelerated work from the broad array of non-federal actors using a powerful toolkit of their own will be critical to building on this strong momentum to see the U.S. achieve its ambitious 2030 climate goal. It is now imperative that this legislation passes without further delay.
----
About America Is All In
America Is All In is the most expansive coalition of leaders ever assembled in support of climate action in the United States. Mobilizing thousands of U.S. cities, states, tribal nations, businesses, schools, and faith, health, and cultural institutions, the coalition is focused on pushing and partnering with the federal government to develop an ambitious, all-in national climate strategy that meets the urgency of the climate crisis; scaling climate action around the country to accelerate the transition to a 100 percent clean energy economy; and promoting the leadership of non-federal actors on the world stage. Led by the U.N. Secretary General's Special Envoy for Climate Ambition and Solutions Michael R. Bloomberg, Washington Governor Jay Inslee, Charlotte Mayor Vi Lyles, and CEO of CommonSpirit Health Lloyd Dean, America Is All In is driving a nationwide movement to cut U.S. emissions in half or more by 2030 from 2005 levels and reach net zero emissions by 2050, while guarding against the impacts of climate disruption. Alongside whole-of-government action on climate, America Is All In champions a whole-ofsociety mobilization to deliver the transformational change that science demands, with the goal of a healthy, prosperous, equitable, and sustainable future. To learn more or get involved, visit www.americaisallin.com and follow us on Twitter @americaisallin.