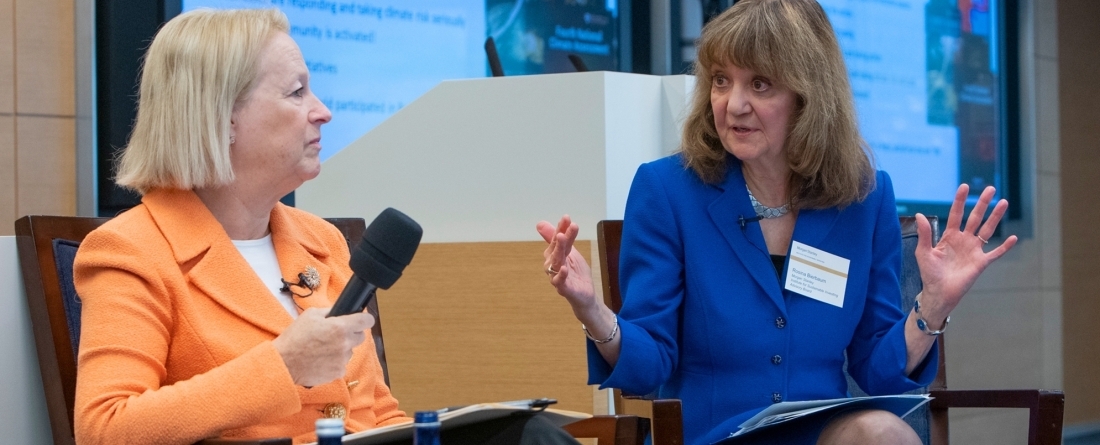 Rosina Bierbaum, CGS Research Professor at Center for Global Sustainability, Roy F. Weston Chair in Natural Economics at University of Maryland, and former U.S. Presidential Adviser on science and technology recently presented at the Morgan Stanley Sustainable Investment Summit. Joined by Mary Schapiro, Vice Chair of the Sustainable Accounting Standards Board and Task Force on Climate-Related Financial Disclosures (TCFD), the pair made the case for investors, companies, and regulators to take the impacts of climate change seriously when planning for investment. 
Bierbaum explained, "We know climate change is affecting the frequency and severity of extreme weather events thanks to advancements in attribution analysis." Attribution analysis evaluates the overall performance of a portfolio—stock selection and market timing. 
The Morgan Stanley Institute for Sustainable Investing surveyed individual investors in the US in 2019. And 78% of them said they were interested in addressing climate change through their investments. 
"Climate risk goes far beyond any individual storm or forest fire. It's important for investors to develop a broad understanding to help inform their investment decisions," said Bierbaum. 
Learn more about the talk here.