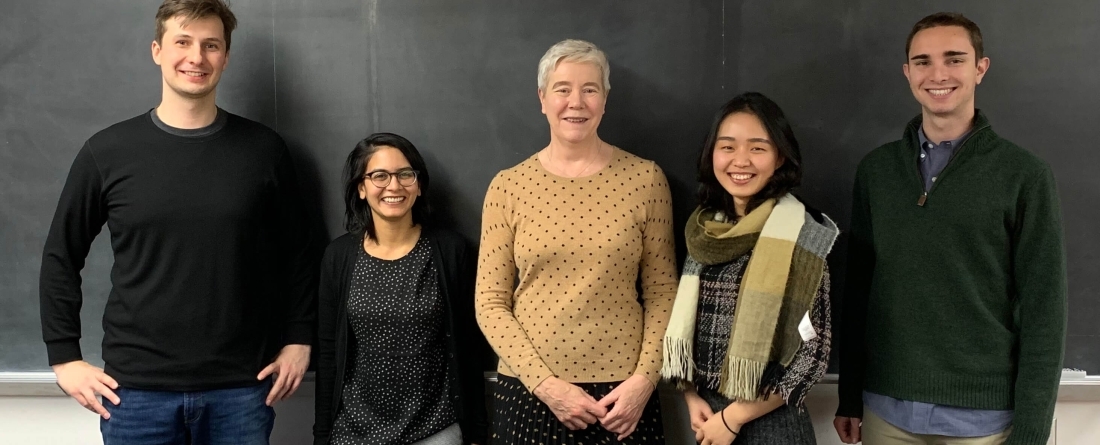 Ensuring a path to clean energy for Maryland takes a village — or, in this case, a campus. To prepare a report on clean energy innovation in the state, Kavita Surana, assistant research professor at the Center for Global Sustainability, worked with a cross-campus team to make recommendations on how Maryland can implement clean energy as an investment for the future.
"Maryland has ambitious policies for clean energy for decarbonization, climate change, and affordable energy for its residents, but also the state is really strong in its clean energy technology innovation capabilities," Surana explains. "What we were trying to do in this report is connect the benefits of the two together."
While developing a stronger connection between clean energy and innovation, the report strove to address how these initiatives would impact the state's economic development goals like job creation, competitiveness and creating new technologies.
The Maryland Energy Innovation Institute (MEI²), housed at the A. James Clark School of Engineering, commissioned the team, which included both faculty and students. The report—legislatively mandated by the state of Maryland when it created MEI²—provides in-depth analysis of the state's support of clean energy and offers a robust set of recommendations to elevate Maryland's leadership in this sphere.
Ellen Williams, distinguished university professor, served as lead author of the report, with support from Surana, as well as five students: Wojciech (Ted) Krawczyk MPP '19, Michael Montgomery MS '19, Jon O'Neill MS '16, Zachary Thomas and Ying (Amber) Zhang MPP '19.
"We have science and engineering students and policy students working together on energy and clean energy and technological change," Surana explains. "It was a great experience for them because this report isn't an academic research paper alone. The report actually went to the governor and the students directly contributed to its findings and recommendations."
The team's makeup allowed them to prepare a report that brought together multiple perspectives, from both the science side of clean energy and the policy world. This interdisciplinary working group was crucial, Surana says, to providing recommendations that merged technology, economic development and implementation.
"Bringing perspectives together in that way makes [the recommendations] a lot more actionable," Surana says. "You are able to address the science and engineering-minded people who are affected by clean energy innovation policy, but also the public policy people who talk about broader aspects of green energy innovation."
The report, titled Present Status and Future Potential of Maryland's Clean Energy Innovation System, was delivered in December to the state of Maryland. But, Surana says, "this was a piece of a bigger puzzle." She and her fellow team members are already looking forward to the next steps.
Bringing perspectives together in that way makes [the recommendations] a lot more actionable.

Kavita Surana Assistant Research Professor
"We are coming up with a U.S.-wide study, to address how states are going to think about this as a broader framework," Surana says. "Then we will look at how they actually use that as an opportunity to have more ambitious climate goals, but also to bring in other benefits to the state that come from innovation and competitiveness."
To learn more about the next steps, join the Center for Global Sustainability on Feb. 20 for a discussion with former Secretary of the U.S. Department of Energy, and Founder & CEO of the Energy Futures Initiative, Ernest Moniz and Dean Robert C. Orr, featuring opening remarks by Williams.