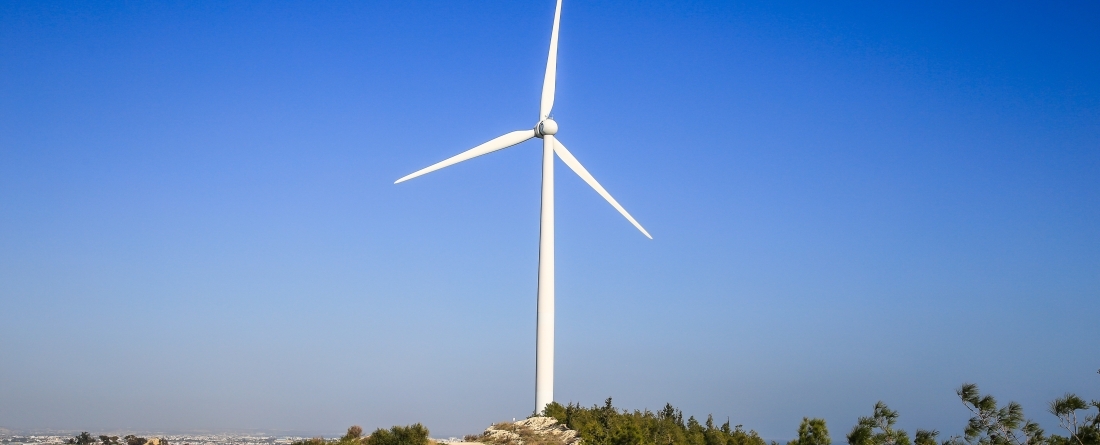 A new report series analyzing 25 states for their green economy potential across nine growing clean energy sectors finds there are attractive opportunities for investment and bilateral cooperation between the U.S. and the U.K.
The U.S. Green Economy Report Series, developed in partnership between the British Embassy in Washington D.C., Climate Advisers, and The Center for Global Sustainability at the University of Maryland, analyzed policies, market factors and jobs data across 25 US states and nine technology sectors to identify the opportunities with the greatest investment and partnership potential through 2025 while also providing new qualitative insights and future job projections for four specific sectors.
"We see the potential growth in the US green economy as a tremendous opportunity for investment and bilateral progress from the UK perspective that can benefit both partners," said Her Majesty's Ambassador to the United States of America Dame Karen Pierce, DCMG. "This analysis of States holding key relationships with the UK identifies where we can work together to achieve more."
The analysis projects the creation of up to 1.15 million new full-time jobs through 2025 in offshore wind, energy efficiency, energy storage and electric vehicles under high ambition scenarios (Figure 1).
"The green economy in the U.S. is set for ambitious growth over the next few years with existing targets and state policies today," added Niamh McCarthy Senior ESG Analyst at Climate Advisers. "With more potential federal action in the near-term, the results of local policy and market factors growing the green economy will be amplified."
The report series also identified which of the 25 states analyzed have the most attractive green economy outlook through 2025 (Figure 2) and how each state compares across the nine sectors. Results from the analysis show that even states without progressive climate policies have ample opportunities to grow their green economies.
Green economy sectors analyzed include hydrogen, carbon capture, utilization and storage, offshore wind, electric vehicles, energy efficiency, grid modernization, energy storage, green consultancy, and waste to energy.
The report series is one of the first to analyze multiple sectors in-depth across federal, state and local policy, market forces, technology trends and geographic factors. Analysis across these sectors identified which states are leaders and what other states could do to improve their outlook for growth.
"The rapid retooling of the American economy will create significant new opportunities, but our understanding of how to estimate the breadth and impact of these opportunities has been limited. This report provides an unprecedented level of depth into what factors are driving the growth of the green economy at the state and local level," said Nathan Hultman, Director of the Center for Global Sustainability at the University of Maryland. "For the first time we have the ability to compare within and across states these factors to have more actionable insights to seize the opportunities clean energy and climate action provide."
Sector specific findings for the nine green economy sectors include:
Electric Vehicles: The electric vehicle market in the US is poised for rapid acceleration as a result of government-backed incentives, growing consumer acceptance, improving vehicle performance, declining battery costs and increased infrastructure investment. California is leading the way, followed by Washington, New York, Massachusetts and Colorado.
Energy Efficiency: As the trend towards electrification accelerates with EV adoption and renewable energy generation sources, energy efficiency is likely to become a key focus area for utilities and policymakers in balancing supply and demand. California, Massachusetts, Minnesota and New York are leaders in this sector.
Energy Storage: California, Nevada, Colorado and New York are the leaders in energy storage largely due to procurement targets, regulatory requirements, demonstration programmes or policies with financial incentives.
Green Consultancy: Green consultants are expected to find growing opportunities as the renewable energy sector continues to expand. Texas, California, Nevada, Florida, Colorado and New York have the largest projects in the pipeline.
Carbon Capture Utilization and Storage: States that are heavily reliant on coal, or oil and gas production and refining, such as Texas, Ohio and Louisiana, tend to be the furthest along in development and implementation of CCUS.
Grid Modernisation: Investment in grid modernisation and grid resiliency will need to grow sharply in coming years and decades for renewables to be seamlessly integrated. California, Arizona and Nevada are ranked at the top in modernising their grids.
Hydrogen: The hydrogen market is growing under the radar, with California, New Mexico, Texas, Tennessee and Ohio seeing the most investment. Despite current infrastructure limitations, the sector has massive potential.
Offshore Wind: The offshore wind industry is expected to see strong growth over the next decade, but most near-term activity will occur on the East Coast, where states such as Massachusetts, Virginia and New York benefit from shallow water depths, favourable wind speeds and aggressive targets.
Waste to Energy: States that are heavily reliant on coal, or oil and gas production and refining, such as Texas, Ohio and Louisiana, tend to be the furthest along in development and implementation of CCUS.