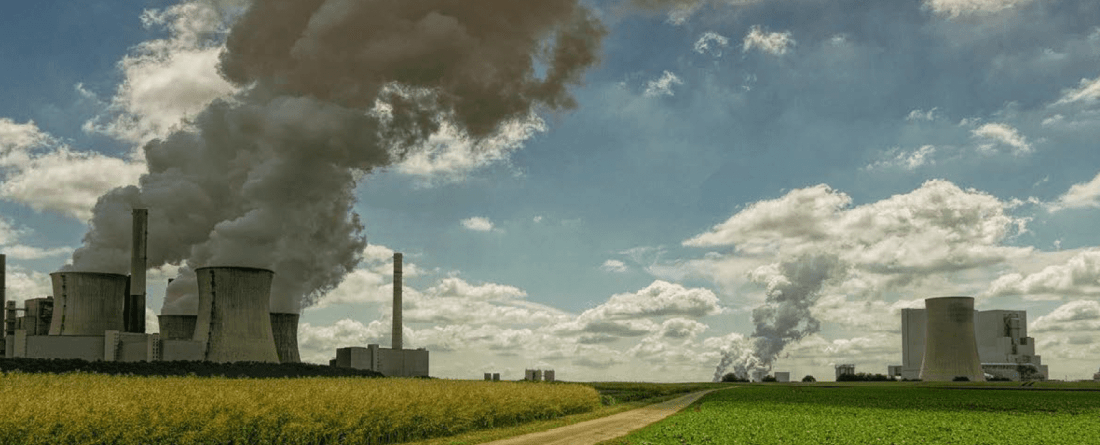 Today, a new report, A High Ambition Coal Phaseout in China: Feasible Strategies through a Comprehensive Plant-by-Plant Assessment, was released from the University of Maryland Center for Global Sustainability (CGS), the Energy Research Institute (ERI) of the National Development and Reform Commission of China, and the North China Electric Power University in Beijing, China. The report demonstrates that a 1.5°C compatible coal power phaseout is now possible for China through a structured and sustainable retirement strategy.
The report finds that it is feasible to achieve a 2°C and 1.5°C compatible coal power phaseout in China by 2050 or even earlier with relatively small economic impact. To do this, a three-principle strategy needs to be followed: no new coal plant construction, rapid shutdown of older and inefficient plants, and a shift of coal generation from baseload to peak load in China's power system.
CGS served as the research lead of the report, in collaboration with ERI, the North China Electric Power University, and other partner organizations that supported policy analysis and stranded assets assessment. The report evaluated more than 1,000 existing Chinese coal-fired power plants (including nearly 3,000 individual units), through a five- dimensional framework of technical attributes, profitability, environmental impacts, grid stability, and equity. Coal plants retirement pathways were designed based on global 1.5°C and 2°C scenarios, retirement priority of individual plants, and specific policy designs for an appropriately paced, sustainable coal phaseout strategy in China.
Key findings show:
China can achieve a 2°C compatible coal power phase-out by 2050-2055 with little economic impact. A more ambitious 1.5°C phase-out by 2040-2045 is also feasible with a carefully designed retirement plan and a financial compensation mechanism.
No New Coal: Successful implementation of the 2°C and 1.5°C compatible coal phaseout pathways depends on no new construction of conventional coal plants in China. The sooner new construction halts, the lower the cost of deep decarbonization will be in the future. Cancellation of planned projects can avoid stranded assets and enhance the feasibility of existing plants phaseout.
Eliminate the Laggards: 18% of existing coal plants, a total of 112 GW of capacity, are low-hanging fruit that need a rapid shutdown. These plants perform poorly according to all technical, economic and environmental criteria. 60% of these plants, a total of 68 GW, are located in Shandong, Inner Mongolia, Henan, Hebei, Jiangsu and Shanxi. Self-use plants have a larger share, about 23%, identified as low-hanging fruit.
Guaranteed Lifetime with Reduced Operating Hours: Remaining plants can operate through a minimum guaranteed lifetime of 20 or 30 years, but with gradually and responsibly reduced hours mainly for meeting peak load demand in China's power system.
"This research is very timely and meaningful. Achieving deep decarbonization and zero carbon in China's power generation within the next 30 years or even earlier will be an unprecedented challenge," says Dr. Jiang Kejun from ERI, report co-lead author. "This report not only sets forth the long-term goal but also provides valuable information for near-term decision making, in particular for policy discussions and debates during the 14th five-year plan. It shows that a sustainable coal power phaseout in China is possible, through rapid retirements of the low-hanging fruit and gradually reduced operating hours of the remaining plants. Well-designed policies can help lower the cost of coal power deep decarbonization, contribute to a sustainable transition of existing coal plants, and reduce the potential impact on employment. Such a roadmap has relatively small economic impact."
Professor Nathan Hultman, director of CGS and report co-lead author, says: "As shown by the IPCC, the world must reorient policy and technological decisions towards a more ambitious 1.5°C pathway, and success will require a more rapid phasedown of coal-fired electricity generation than previously expected. As one of the world's largest economies, China has a growing role as a global leader on energy and climate issues as well as its central importance for global climate goals. Our new report, conducted with Chinese partner institutions, shows a feasible roadmap for an ambitious coal retirement strategy in China that balances multiple needs."
"Our research laid out an analytical framework of five dimensions for a comprehensive assessment of China's coal phaseout strategy, hoping to inspire future research of deeper dives into each dimension" says Dr. Ryna Cui from CGS, the research lead and report first author. "Meanwhile, our research used advanced approach and analytical tools, by incorporating bottom-up data of 3000 existing coal power generation units in China and global long-term scenarios from integrated assessment models. Moreover, our results underscored an important shift of coal plants in China's power system from baseload to peak load generation with gradually reduced operating hours. This can guarantee most coal plants a minimum of 20- or 30-years' operational lifetime, largely lower the stranded assets, and help more intermittent renewable energy into the grid."
Dr. Yang Fuqiang, report co-author, senior advisor at the Natural Resources Defense Council (NRDC) and the China Coal Consumption Cap Plan and Policy Research Project, says: "China has made significant progress in coal consumption control recently. In the past five years, a total of 50 GW of inefficient and obsolete coal power capacity has been shut down, among which, 12 GW was retired in 2018 alone. At the same time, the efficiency of power generation has improved in China. However, continued growth of coal power is not in line with the long-term strategy of reducing coal and greenhouse gas emissions. Despite there is disagreement of where China's total coal capacity will peak, it is widely believed that rapid coal growth is no longer viable. This report provided a retirement plan based on detailed assessments of individual plants. It shows that Shandong, Xinjiang, Inner Mongolia, Henan, and Shanxi provinces are important coal phaseout regions."
Professor Yuan Jiahai from North China Electric Power University, co-author of the report says: "Highlights of the report are using bottom-up, plant-level data to look at Chinese power sector deep decarbonization pathways in support of the global climate goals, and concluding beyond our previous expectation of China's coal phaseout. China has the world's largest coal power capacity, which tends to make its challenge of phasing out coal overestimated. This report clearly sends a positive signal to global climate change mitigation, that it is possible, even in the most challenging country, to achieve a high ambition energy transition in consistent with the global climate goals. To do this, changes and reforms on the supply side are necessary: stop building new coal plants, rapidly retire the low-hanging fruit, and accelerate the re-position of coal plants in the power system."
The State of Global Coal, developed by CGS, contains new and updated analysis on the trends of global coal power -- leveraging and building on new global datasets to paint a global and country-specific picture of coal power worldwide. This interactive website contains our latest research literature and updated visual snapshots of global and country-specific coal capacity, generation, and production. Find the new report, summary for policymakers, and the technical appendix at stateofglobalcoal.org.