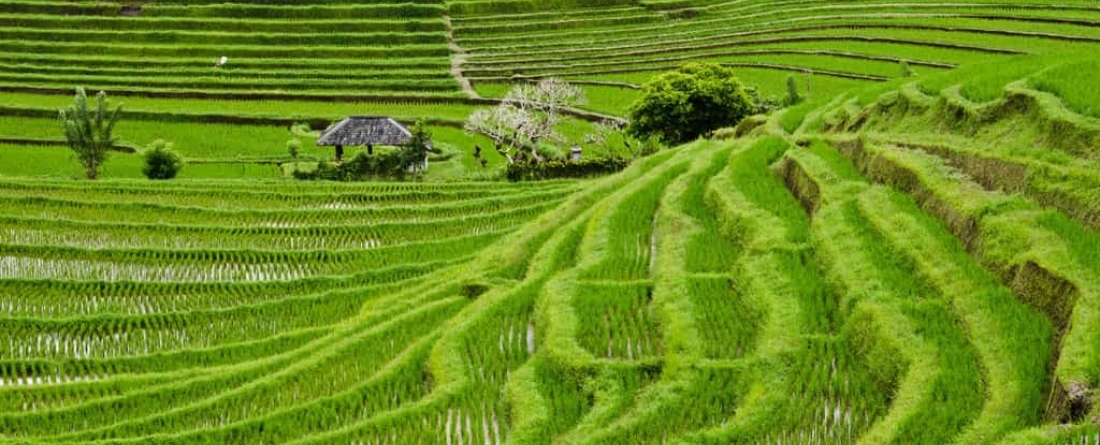 A new policy brief from leading experts at the Centre for International Forestry Research-World Agroforestry (CIFOR-ICRAF) and IPB University provides an overview of the crucial interconnection between bioenergy and land use, focusing specifically on the production and employment of biomass for bioenergy and biomaterial. As part of the CGS Indonesia Program's new guest policy brief series, the analysis evaluates four case studies to understand sustainable biomass management methodologies. 
Despite the many benefits of biofuels for providing carbon-neutral energy, supportive, cross-sectoral policies are needed to ensure an efficient and sustainable implementation. The four case studies outlined in this policy brief—integrating nyamplung with crops, maize–gliricidia intercropping, bamboo bioenergy systems, and mixed-species plantations—are all potential ways to create a sustainable, effective bioenergy system in Indonesia and elsewhere in the tropics.
"With abundant natural resources and the need for sustainable fuel alternatives, bioenergy is an important option in Indonesia's arsenal to combat climate change," said lead author Himlal Baral from the Centre for International Forestry Research and World Agroforestry (CIFOR-ICRAF). "A properly designed and managed bioenergy system on degraded and underutilized land can address future societies' energy needs while helping meet food targets and improving local livelihoods."
Biomass production and land use are inextricably linked as constraints such as land availability can make it difficult to access the benefits of bioenergy. Thoughtful planning is necessary to prevent conflict over land use, which is under considerable pressure from food production and conservation.
"Land use is a political-economy imperative that requires a more comprehensive decision-making process," said report author Daniel Murdiyarso, Principal Scientist at the Centre for International Forestry Research-World Agroforestry (CIFOR-ICRAF) and IPB University. "Having a credible monitoring, reporting, and verification (MRV) system in place would only improve the confidence of the market players."
This analysis outlines several recommendations for sustainable bioenergy and land-use management including implementing mixed-species plantations, utilizing marginal and degraded land, adopting agroforestry systems that improve land productivity and support local livelihoods, integrating biomass supply systems into local government systems, and more. Careful consideration must be taken into account to protect land and livelihoods while simultaneously shifting Indonesia's energy production towards carbon-neutral sources.
"As bioenergy plays a critical role in the renewable energy transition, it's vital to understand the availability and potential of different biofuel feedstocks as well as impacts on land, sea, and local communities where those feedstocks come from. This analysis advances these efforts," said Tom Hilde, Associate Research Professor at the School of Public Policy and CGS Senior Fellow.
Download the policy brief to learn more and look forward to more products from CGS's Indonesia Program in the near future.