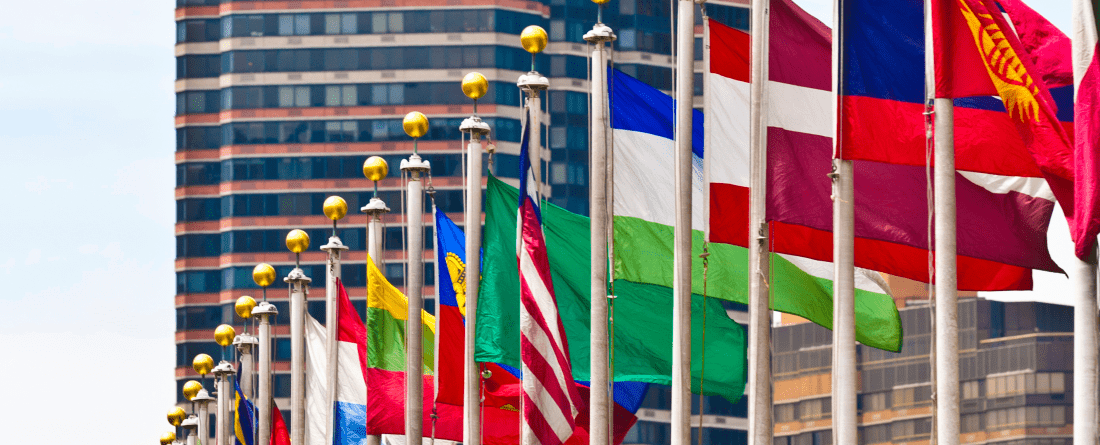 A new study led by CGS Assistant Research Professor Mengye Zhu in One Earth Journal proposes an indicator framework of 5 dimensions and 16 underlying indicators to assess the political economy progress on climate mitigation to enhance global ambition and meet the Paris Agreement goals. The analysis addresses challenges within the Global Stocktake (GST) to assist climate actors in tackling climate change. 
The Global Stocktake gathers every five years to assess countries' progress towards the Paris Agreement's three long-term goals. The first GST will occur this year at COP28 in Dubai and the most recent technical findings of the stocktake were released this month on the efforts key avenues to comprehend the state of climate efforts across the world: mitigation, adaptation, climate finance, equity, and implementation and support. However, assessing climate progress within the GST is stagnant and this first stocktake is expected to ask many more questions than provide the intended answers. 
"The Global Stocktake is an essential part of the Paris Agreement and for tracking global climate progress. To increase ambition and build an inclusive GST, the political economy dimension of the progress is critical for the GST process to address the Talanoa Dialogue question - 'How do we get there?'" said Mengye Zhu, CGS Assistant Research Professor and the lead author. "The GST is incomplete if it is solely based on techno-economic information. However, political economy information is often difficult to measure and track. Our work tries to bridge the gap and enhance the GST's ability to measure and diversify climate efforts to achieve the Paris Agreement's 1.5 C goal." 
The analysis details how the GST is missing aspects of the political economy that hold relevant information about countries' societies. Its current focus on techno-economic indicators such as pollution levels and energy use, does not sufficiently portray countries' climate advancement. Information gaps, ranging from stakeholder interests to political and economic outcomes, hinder the GST from fostering diverse and effective climate actions across many countries. 
"This analysis intends to spur the analytical community to more comprehensively incorporate critical societal dimensions of climate action," said Vaibhav Chaturvedi, report author and fellow at the Council on Energy, Environment and Water (CEEW). "This is a promising start to the need for a better framework to assess climate progress, but more research is needed to achieve a more rigorous understanding of climate change mitigation progress."
Incorporating social and institutional factors will help the GST more accurately assess progress towards global climate mitigation goals. The analysis's framework introduces a way for the GST to measure global progress across the following five political dimensions - national ambition, institutional arrangements, stakeholders and interests, policy effectiveness, and public opinion. 
National Ambition: explores how strongly a country has demonstrated its climate commitments 

Indicators for this dimension include the existing climate pledges of a country (e.g., NDCs, LTSs, net-zero pledges, and pledges from subnational and non-state actors within the country) and commitments that are publicly announced by the heads of state or government.

Institutional Arrangements: reflects the readiness of a country's governance system to carry out emissions reductions

Indicators for this dimension include scales and scope of climate institutions, robustness of climate institutions, and prevalence of institutional veto points.

Stakeholders and Interests: assesses the extent to which different stakeholders and interests within a country align with the Paris goals

Indicators for this dimension include stakeholder inclusiveness, support from political elites, political influence of interested coalitions, and a number of co-benefit partnerships.

Policy Effectiveness: investigates the extent to which policies are facilitating domestic climate change mitigation

Indicators for this dimension include the effectiveness of policy adoption, effectiveness of policy implementation, policy coherence, and track record on previous climate commitments.

Public Opinion: provides the socio-political context within which decision-making and operations for climate actions are rooted

Indicators for this dimension include climate awareness, public support for climate actions, and heterogeneity in perception and specific interests.
Download the full article here.