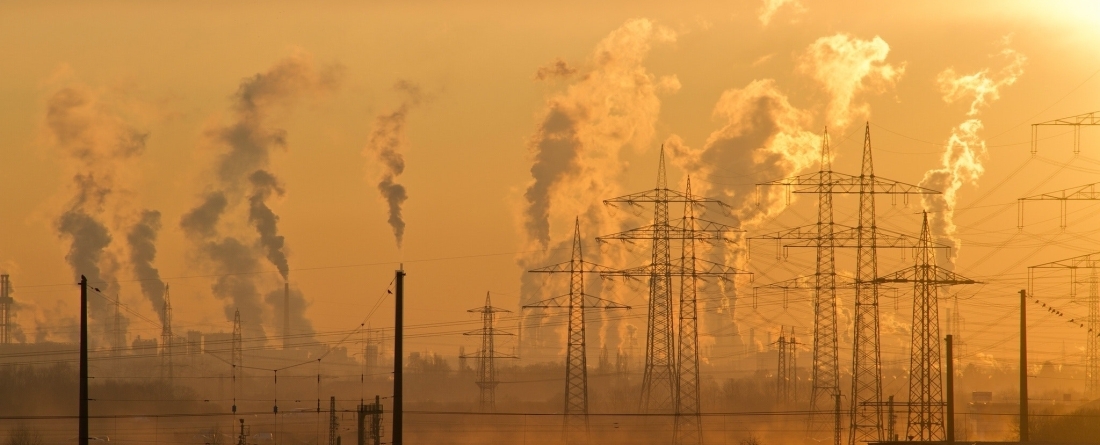 Written as commentary by Christina Bowman, Manager of Climate and Energy at CGS.
Katowice – Poland's selection for the location of the 24th Conference of Parties (COP) to the United Nations Framework Convention on Climate Change (UNFCCC) is a region known for producing one of the largest energy sources responsible for rampant global greenhouse gas emissions (GHG) – fossil fuels. The presence of the coal industry was prevalent in Katowice, even within the UNFCCC venue itself as Poland displayed coal at their country pavilion.
COP24 was significant as it set the rules of implementation for countries to the Paris Agreement, which was adopted in 2016, and ratified nearly universally to limit global warming well below 2 degrees C. The presence of coal within global climate negotiations was illustrative of the dilemma that the world faces –reliance on fossil fuels, with some attempting to bolster this flagging industry. Reinforcing this pro-coal messaging was also the Trump administration, which promoted fossil fuels at the UN climate talks, even hosting an event on carbon capture technologies.
 As COP24 rolled on, the Trump administration announced a new rule that will allow power plants to emit 35 percent more GHG emissions than the current law allows. Last summer, the administration proposed a Clean Affordable Energy Plan to replace the Obama administration's Clean Power Plan, although there is nothing "clean" about this. The plan essentially allows power plants to stay operational longer, contributing to even more GHG emissions. And even more recent, the administration proposed rolling back more regulations for coal plants, even though utilities have already invested in technologies to reduce emissions from power plants, such as mercury-emission controlling technologies.
All of the coal presence and these recent actions have only made it more apparent than ever that the need to dramatically reduce our global GHG emissions trajectory needs to hasten as the window to adequately address this is rapidly closing.
A recent report conducted by the Center for Global Sustainability (CGS) at the University of Maryland, estimates that in order to bring the world in line these goals, we need to retire 9.3 GtCO2e of existing coal power by 2030. In addition to retiring existing capacity, we need to quickly reverse proposed coal expansion. Our newly launched website demonstrates the gaps that several countries must overcome to align with an emissions pathway consistent with the Paris Agreement.
The current administration's actions that ignore these facts, while currently undergoing regulatory processes, fly in the face of public health and market signals. Attempting to bolster an industry that is in decline does nothing to stop the continual advancements and cost improvements of renewable energy technologies. Even with these efforts to prop up coal, the US EIA predicts that coal will decline another 4% in the U.S., down a total 44% since coal peaked in 2007. In fact, accelerating the retirement of coal power is a key strategy in Fulfilling America's Pledge, which quantifies the progress and potential of U.S. states, cities, and businesses, in reaching our climate goals. 
As coal continues to decline in the US and other countries, the issue of transitioning coal communities is coming into focus. One proposal that has been floated is the Green New Deal, championed by New York Representative Alexandria Ocasio-Cortez, which features a broad set of policies meant to spur job creation through clean energy investments, such as solar and wind power. These new jobs will enhance the already growing trend of replacing jobs lost by the declining coal industry.   
Another important piece of the Green New Deal is a just and equitable transition, which was also a theme in Poland at the COP and on many country's minds as they continue to transition away from fossil fuels. A just transition is a term that focuses on the practice and process of shifting from an extractive industry, such as coal, to a regenerative one, such as clean energy. Laying out policies on these core tenants, like the Green New Deal, is the type of thinking we need to implement, and quickly, with Katowice's deal in place.