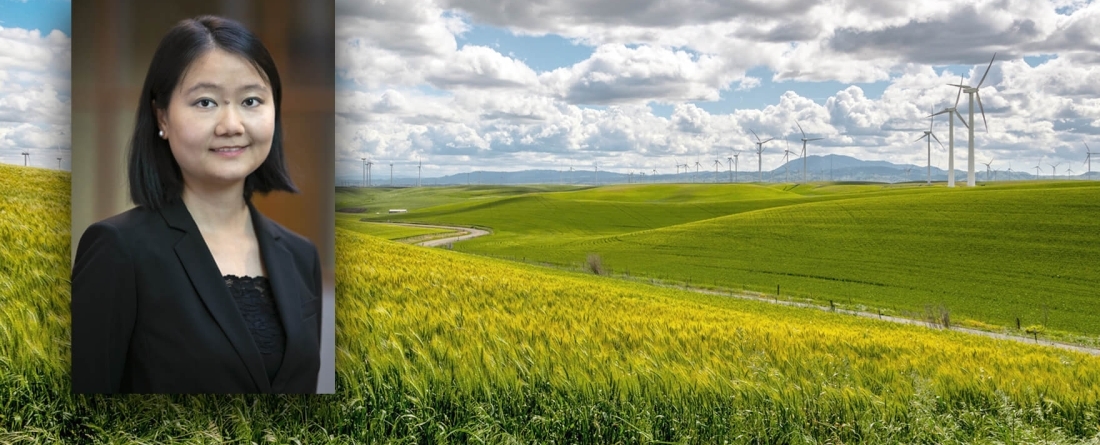 In a recent seminar at the U.S. Department of Energy's Solar Energy Technologies Office, Assistant Professor Lucy Qiu discussed solar panels and the rebound effects of residential electricity consumers. 
"Households that adopt solar panels generate electricity, which reduces their energy bills and thus lowers the effective average price of total electricity consumed," Qiu says. "When price falls, solar consumers might consume more electricity than before--the so-called rebound effects. We are the first to provide empirical evidence of rebound effects in electricity consumption from solar panel adoption."
Qiu presented her paper, which shows rebound effects are estimated to be around 13 percent and that consumers located in more liberal neighborhoods experience lower rebound effects. 
"Quantifying the rebound effects of solar homes is important for policy makers and utilities to design new rate plans that can address the equity issues across non-solar customers, solar customers and utilities, as well as to evaluate more accurately the benefits of solar panels," she adds.
The paper is part of Qiu's National Science Foundation (NSF) project on residential clean energy adoption and evaluation. In May, she delivered a seminar on Time-Of-Use electricity to the Environmental Protection Agency as part of the same NSF project.