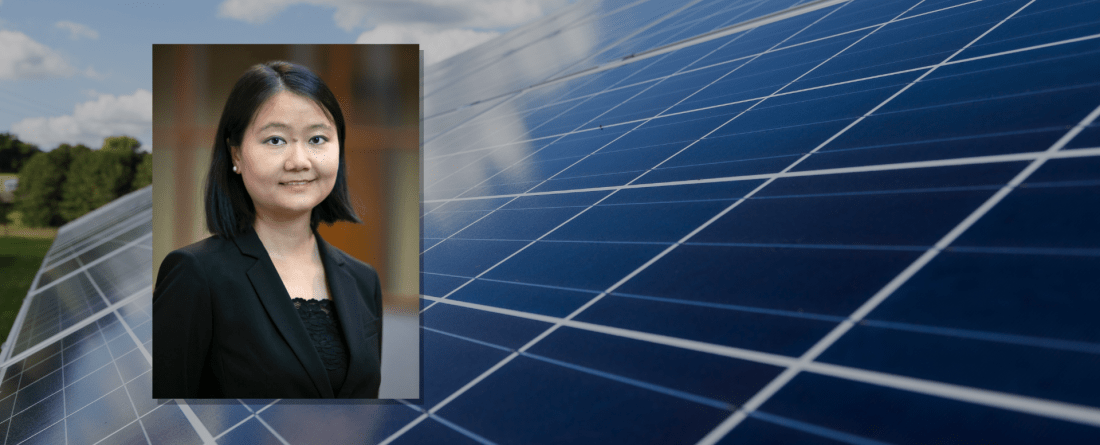 The Alfred P. Sloan Foundation has awarded SPP Associate Professor and Director of Strategic Research Initiatives Lucy Qiu $577,598 to study how different demographic groups experience energy insecurity.
Qiu, alongside researchers from the University of Maryland, Carnegie Mellon University, University of Indiana and University of Minnesota, will work to provide a detailed understanding of household energy insecurity and use that insight to then analyze how to then mitigate that insecurity.
"Energy insecurity is defined as the inability to pay for energy to maintain a comfortable living environment," said Qiu. "We not only seek to answer questions central to energy poverty and insecurity, we're looking to move to achieving both distributional equity and just energy transitions in the U.S."
The research team will first develop an empirical understanding of energy-limiting behavior patterns in low-income and other marginalized communities. Then, they will conduct research on social safety net programs such as the Weatherization Assistance Program, Low Income Home Energy Assistance Program, and state and utility special rat programs that are intended to mitigate energy insecurity, while developing decision-support tools to help programs maximize their impact. Finally, the group will tie this knowledge together to create a first-of-its-kind interactive disconnection dashboard at the state level to better understand the causes of the most severe kinds of energy insecurity.
The project ultimately aims to strengthen both utility decision-making and public policy around energy poverty and insecurity, particularly among low-income and minority communities. 
"Our household-level analysis can better help utilities forecast not just demand, but also uncertainties due to disruptions such as COVID," said Qiu. "By working closely with an advisory board, our research will produce new knowledge to support policy for institutional reforms that can support reducing household energy insecurity during energy transition periods."
Learn more about our sustainability research