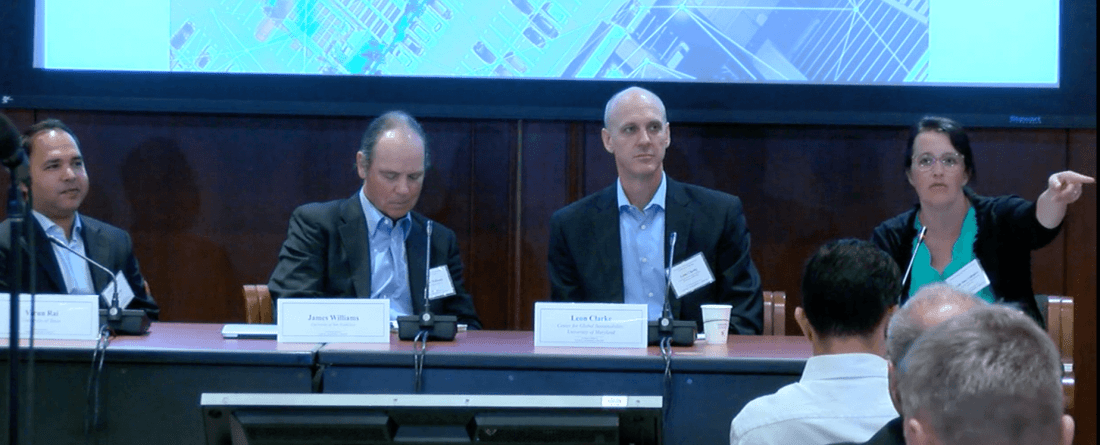 CGS Research Director Leon Clarke recently served on the National Academy of Sciences workshop planning committee for the "Deployment of Deep Decarbonization Technologies" workshop, which was held in Washington D.C. from July 22 - 23, 2019. 
The workshop brought together key experts from across the US to discuss everything from the scaling of deep decarbonization technologies to meeting ambitious climate goals. 
Focusing on key sectors such as electricity, transportation, food production, and heavy industry, this workshop aimed to explore how the US can reach deep decarbonization - 80% or greater reduction in carbon emissions by mid-century. 
To continue the momentum, the workshop launched the new Deep Decarbonization Initiative to explore challenges and opportunities for deploying and scaling up technologies involved in US deep decarbonization. 
Clarke not only sat on the planning committee, but also spoke on the panel, "Modeling Results to Meet Climate Goals," where he highlighted essential technical elements of deep decarbonization as well as what modeling opportunities are needed to address growing challenges. 
More information: