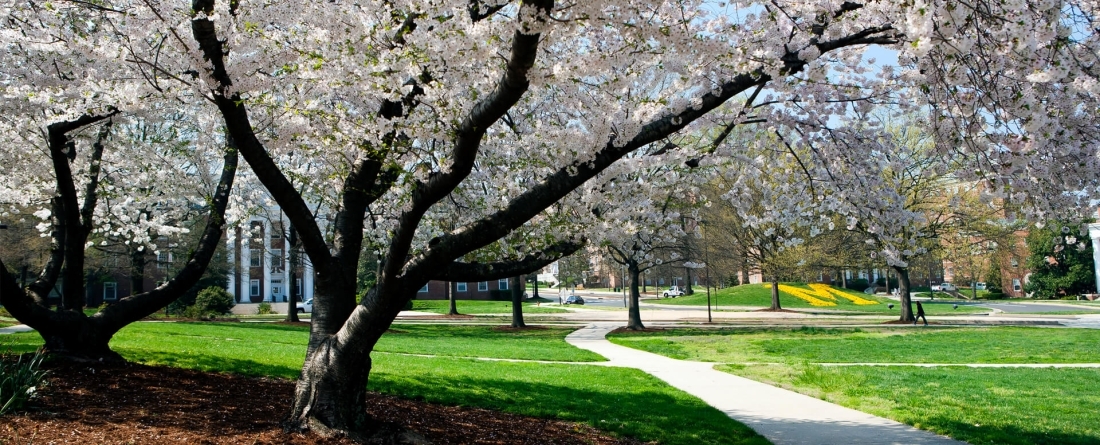 Rosina Bierbaum, research professor and the Roy F. Weston Chair in Natural Economics, is set to receive the Association for Environmental Health and Science (AEHS) Foundation Achievement Award in recognition of her extraordinary contributions to the field of environmental science and stewardship. The AEHS Foundation is known for its commitment to integrating science, technology, social judgment and practical experience to address complex environmental contamination challenges. They present this award annually to individuals or organizations that have demonstrated exceptional dedication to advancing environmental knowledge, technology and sustainable practices. Bierbaum will receive the award at the 39th Annual International Conference on Soils, Sediments, Water and Energy in October.
Pioneering research and extraordinary leadership have marked Bierbaum's distinguished career in environmental economics and policy. She has been at the forefront of climate change and sustainable development, actively engaging with policymakers at the national and international levels and championing evidence-based strategies to address pressing environmental challenges. Her work has significantly contributed to understanding the intricate relationship between environmental sustainability and economic development.
While science will never be the loudest voice, it is essential that it is well-represented at the decision-making table.

Rosina Bierbaum
Advocating for responsible environmental stewardship and possessing the ability to translate complex scientific findings into actionable policies, Bierbaum has effectively bridged the gap between environmental science and policy. "While science will never be the loudest voice, it is essential that it is well-represented at the decision-making table," asserts Bierbaum. She emphasizes her pride in the increasing number of University of Maryland graduates who are entering careers at the science-policy interface immediately upon graduation, and their readiness to immediately work in the fields of science, economics, policy and engineering right after completing their studies. 
In addressing the intersection of science and action in environmental policy, Bierbaum notes, "An important role of scientists is to make their information usable and policy-relevant – but never policy-prescriptive. It is important that sound science be used by policymakers to design actions to address the increasingly interconnected environmental problems the world faces." She underscores the gravity of crises such as climate change, resource inequity, biodiversity loss and ecosystem degradation, while also acknowledging the current generation of students' innate propensity for collaborative problem-solving and systems thinking, which are essential to addressing these complex global challenges. Today's students, in Bierbaum's view, are well-equipped to address these challenges and take preventative measures to avert potentially devastating futures. Bierbaum's students are now bringing science into the practitioner world.
"As the chair of the Scientific and Technical Advisory Panel of the Global Environment Facility, I work with the nations of the world to implement the environmental treaties. To do so, we must increasingly work across disciplinary silos to achieve sustainable global environmental benefits in equitable ways," shares Bierbaum. "We are now beginning to see efforts across the biodiversity and climate treaties to pursue both nature-positive and climate-positive solutions simultaneously while enhancing equity."
Receiving the AEHS Foundation Achievement Award is a significant recognition of Bierbaum's commitment to environmental stewardship. "Receiving this award is indeed very special … I have tried to move from 'discovery' of knowledge as a research scientist, to 'assessment of knowledge' and 'developing useful' knowledge for Congress and the White House to assist with environmental stewardship domestically and internationally. Now I am back at the University to mentor the next generation of environmental leaders to take up that mission of wise use of Earth's resources and become the next planetary stewards."
From ecosystems to human health, Bierbaum emphasizes the interconnectedness of all aspects of our world and our shared responsibility in preserving them. "We are all connected on one planet by the flows of people, food, goods, disasters, money, diseases and ideas. … I am proud to be part of the global effort to create a sustainable world – to meet the needs of the present without compromising the ability of future generations to meet their own needs," reflects Bierbaum. "With the ingenuity of this generation, I believe we have the tools, the knowledge and the will to leave the next generation a truly sustainable Earth." 
Bierbaum highlights that legislative acts like the Inflation Reduction Act and the Infrastructure Investment and Jobs Act vigorously address climate change mitigation and adaptation while promoting equity and livelihoods.
As the environmental community gathers in New York City this week at the UN Summit and prepares for the next Climate Conference of Parites in November, Bierbaum's legacy should continue to provide hope and inspiration to those across the globe dedicated to safeguarding the Earth's natural resources and ensuring a sustainable future for generations. Bierbaum aptly reminds us, "We have waited far too long to address both mitigation of climate change and equally importantly, adaptation to expected changes (which are now well underway). We need to rapidly catch up to the scientific reality that climate change is real, caused by humans and getting worse – but there are solutions, if only we have the political will to implement them quickly."